Design for Everyday Mobility – Championing cycling in and around Helsinki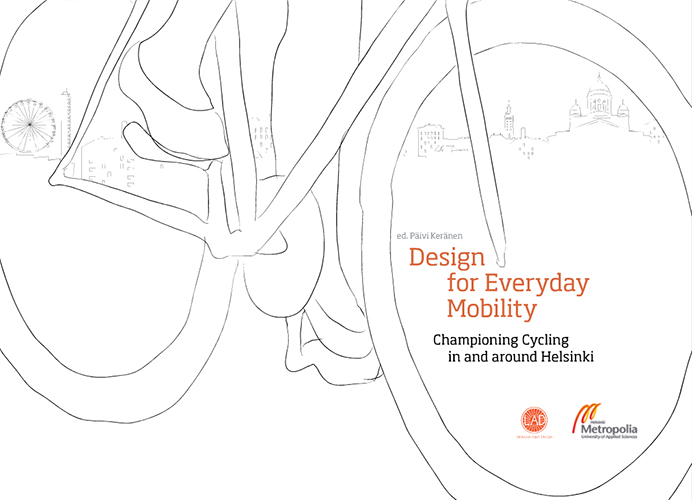 Design for Everyday Mobility deals with one of great challenges of the 2010's – the sustainable urban transportation – through the means of design. The book summarises a three year journey made within a RDI project: it's a combination of expert voices and fresh service and product concepts – spiced with participatory planning methods and opportunities. Design concepts can launch change processes; Urban Design moves us all!
Ed. Päivi Keränen, Helsinki Metropolia University of Applied Scieces 2013
Bicycle Centre 1.0 User Survey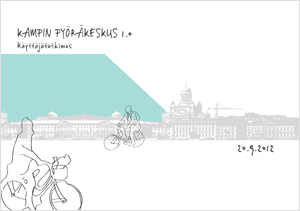 Bicycle Centre 1.0 served as a communication channel to the residents as well as to promote cycling in the city. The survey compiles information collected during the summer 2012 about user experiences and needs of the city's residents.
Maiju Malk and Sanna Viik, Helsinki Metropolia University of Applied Scieces 2012